These robots are more than a rock band – here's why
If you were at the conference South by Southwest (SXSW) this year, you might have seen something like this.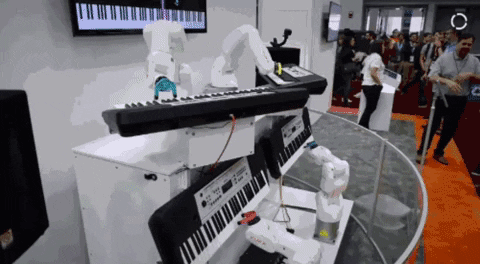 OK, so it wasn't like a Depeche Mode concert, but the robot band drew a lot of attention.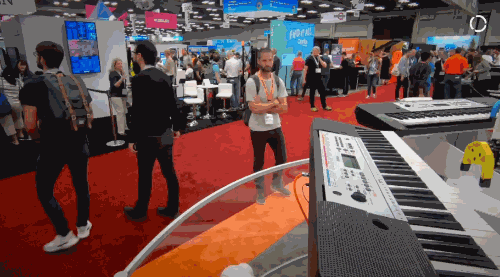 Want to hear how they sounded? Take a listen. But there's a lot more to unpack here. You're actually seeing technologies that will impact our future in the upcoming years. Let's get started.
Behind the performance of the four KR 3 AGILUS robots, was advanced KUKA technology.
"The robots are actually playing the keyboards and they're able to hit on the beat with the music and this is typically very difficult to do," explains Andy Chang, Director of Product for the Americas at KUKA.
How do robots playing music relate to manufacturing? Let us explain.
Software is revamping robotics hardware, lowering the barrier to entry through cloud, web and mobile technologies. Custom-built for SXSW, our robot rock band leverages cutting-edge software technologies, such as Maya and KUKA.ready2_animate, to harmoniously fuse music with robotics by converting MIDI files into motion tables, and then into robot program.
"We've actually developed a custom plugin [in KUKA Connect], and that custom plugin is reflecting the real-time data from the robots in our robot rock band" says Christy Gentile, Principal Product Manager at KUKA. "It's showing information like what song is playing, what's the most popular song to be played, but it's just kind of a fun way to show how manufacturers can use KUKA Connect to reflect process data and what's happening in their facility."
The performance of the robot band demonstrates how the combination of robots and software can create new possibilities. Cloud-based platforms and technologies can improve production and operations in new ways, bringing manufacturers closer to making their factory of the future a reality.